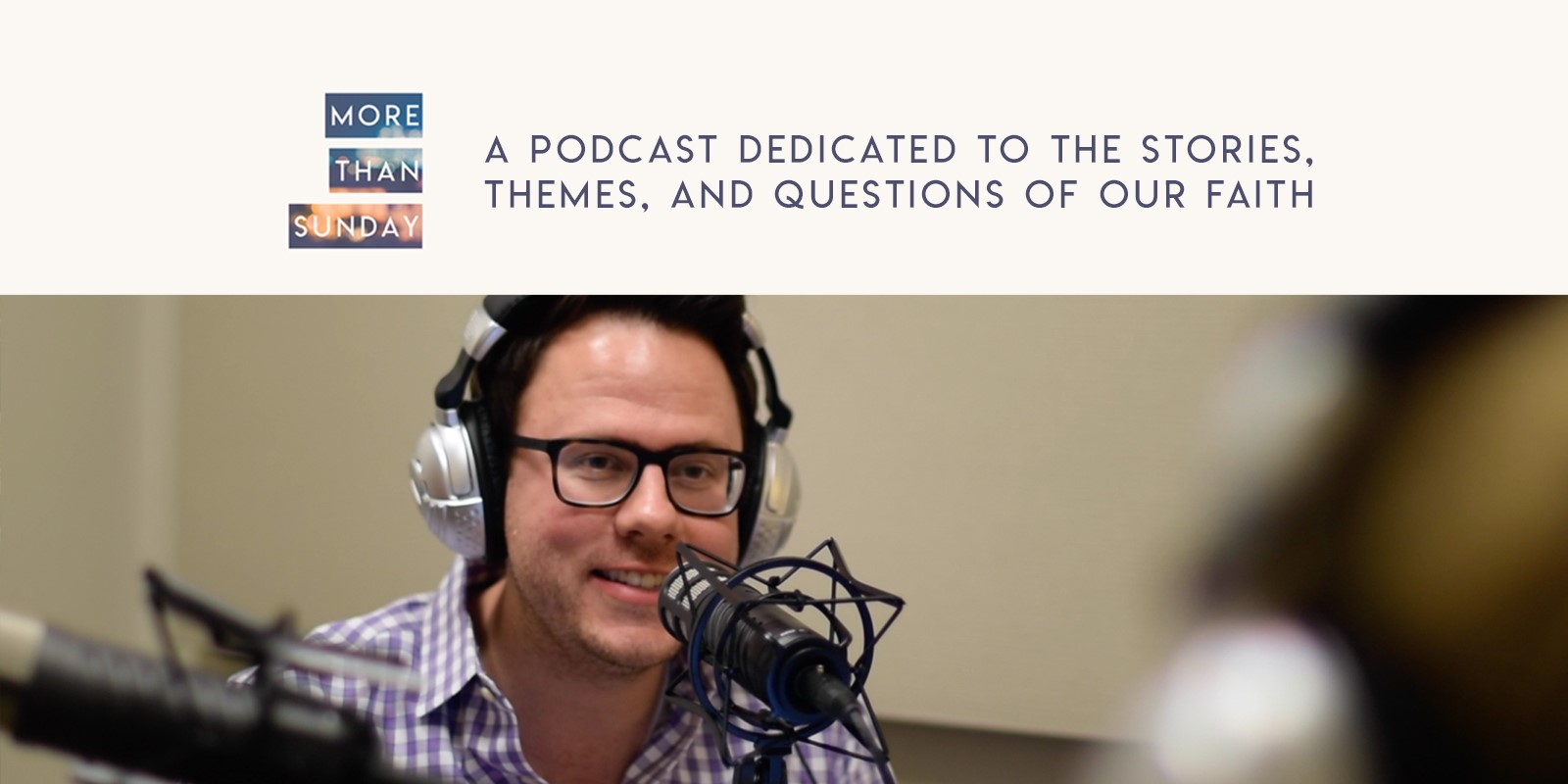 "More Than Sunday" Podcast • Season 3
Take a deeper dive into the stories, themes, and questions of our faith.
Choose your platform
Apple Podcasts Spotify YouTube Google Play
9/4 Drew Pearson, Dallas Cowboys Legend

---

Watch the "Hail Mary" pass from Roger Staubach to Drew Pearson in the 1975 NFC Divisional Playoff game between the Cowboys and the Vikings on YouTube.






9/11 Debbie Smelko

---

I realized my date was too drunk to drive. I asked for the keys, but he refused. It was 1978 - no cell phones, no uber. I was less than 5 miles from home, and I did something I have regretted the rest of my life, I got in the car and let him drive. He rolled through a flashing yellow light, and another car ran the flashing red light and hit my side of the car. Without a seatbelt, again it was 1978, my back landed on the stick shift, my backbone looked like a sideways V and my spinal cord snapped….


Senior Prom 1974

Last Year's September 17th Facebook Post
In 2018 there is absolutely no reason anyone should drive drunk or get in a car with someone that has had too much to drink. I don't care if it is your spouse, parent, best friend, it really doesn't matter. Use Uber or Lyft, call/text a friend, use me as your excuse to not get in the car. Say, "I have a friend in a wheelchair that made the awful mistake FORTY years ago to get in a car with someone that was too drunk to drive and has depended a wheelchair ever since." Please do that, please tell your friends, tell your co-workers, tell you children, tell your grandchildren, tell your parents, tell everyone. I hope share this post and your friends share it.

9/18 Dr. Jeannie Stone, RISD Superintendent

---

9/25 Brenda Duckett & Allyson Martin

9/25 Brenda Duckett & Allyson Martin

---

Need someone to talk to?
Contact Karen Varner here at FUMCR at 972.996.0138 or kvarner@fumcr.com to be connected to resources or groups.

Celebrating the camaraderie of a few women at FUMCR who belong to a club no one wants to join.

10/2 Dr. Kit Mathes & Mike Lightfoot

10/2 Dr. Kit Mathes & Mike Lightfoot

---

Blessing of the Animals

Sun, Oct 6, 1-3 pm (come and go), Walk With Me Garden

FUMCR invites people to bring their pets and service animals to receive a special blessing from pastors. We celebrate and honor the precious creatures in our lives.

All animals must be on a leash or in a carrier/cage/container.

10/9 Kim Robinson, New Friends New Life

---

New Friends New Life

New Friends New Life is celebrating 20 years of restoring and empowering formerly trafficked girls and sexually exploited women and children. By providing access to education, job training, interim financial assistance, mental health, and spiritual support, New Friends New Life helps women and children overcome backgrounds of abuse, addiction, poverty, and limited opportunities.

10/16 Larry James, President and CEO of CitySquare

---

CitySquare

We fight the causes and effects of poverty through service, advocacy and friendship.
citysquare.org

Larry James has provided executive leadership since joining CitySquare in 1994. Known in the Dallas faith, business and media communities as a social entrepreneur and committed servant to the people of East and South Dallas, Larry came to CitySquare after serving 14 years as senior minister with the Richardson East Church of Christ in Richardson, Texas.

Since 1999, Larry and wife, Brenda, have made their home in the inner city and have been active members of First United Methodist Church-Dallas. He currently serves the church in a dual appointment to CitySquare and Highland Park United Methodist Church.

Larry's blog, Urban Daily, can be read here.

Larry will be the keynote speaker for the HASR (Helping Agencies Serving Richardson) Conference on October 24.

10/23 Dr. Michael Kilgard

10/23 Dr. Michael Kilgard, Neuroscience Professor at UTD

---

World Stroke Day - October 29

Did you know that stroke – the #2 most common cause of death worldwide – is preventable, treatable and beatable? Learn More

UTD School of Behavioral and Brain Sciences

10/30 Greg Adler, Head Coach of UTD esports team

---

One year after forming, UTD's Super Smash Bros. Ultimate team won the national championship at Shine 2019 in August in Worcester, Massachusetts. Read the complete article here.

11/6 Student interviews about being a teen in American today

---

We enjoyed talking with six FUMCR students this week - three in junior high and three in high school. Will Patton, Stephanie Shirley, Izzie Morrison, Sam Mendenhall, Mackenzie Grant, and Evan Gray are pictured above.

11/13 Cheryl & Rod Bishop

11/13 Cheryl & Rod Bishop

---

Wonderfully Made (formerly known as Created by God) presents information about adolescence, human sexuality, and being created in the image of God to 5th and 6th graders through a fun, interactive approach.

FUMCR will offer the 2020 session Jan 23-25. The $40 cost includes student book, snacks, and lunch on Saturday. Registration opens December 1 and is required. Space is limited.

11/20 Dr. Scot Bontrager

---

Help for Hurting Hearts

A 6-week seminar for those experiencing grief
Sundays, Feb 9 – Mar 15, 2 – 4 pm, Harvey Assembly Room 217

The course offers practical information about the grief journey, including coping techniques, theories on grief and the opportunity to share about your deceased loved one. The final session closes with a memorial service and Holy Communion.

$20 fee covers materials and can be paid online with registration or at first session.
Childcare may be requested with participant's online registration.
The seminar is open to the public. Contact Dr. Scot Bontrager at 972.996.0149 or scot@fumcr.com with questions or for more information.

---

Becoming One Again

An 8-week program that provides intentional steps toward healing and wholeness during and following divorce
Tuesdays, Mar 24 – May 12, 7 – 8:30 pm, Room 227

Becoming One Again will help you:
• sort feelings;
• process your thoughts;
• feel supported as you find hope and healing; and
• develop healthy steps toward rediscovering your life and becoming whole again.

Becoming One Again is open to individuals at any stage of the separation/divorce process, as well as those who have been divorced up to three years but who have not completed a divorce recovery program.

$20 fee covers materials.
Childcare may be requested with participant's online registration.

For more information, contact Dr. April Johnson Bristow - april@fumcr.com, 972.996.0139.

11/27 Missy Buchanan

---

Missy is the rare soul that understands, truly understands, older adults: their fears, struggles and hopes." — Robin Roberts, Good Morning America anchor in her book, Everybody's Got Something.

Visit Missy's website, https://missybuchanan.com/, for links to her articles and information about her books.