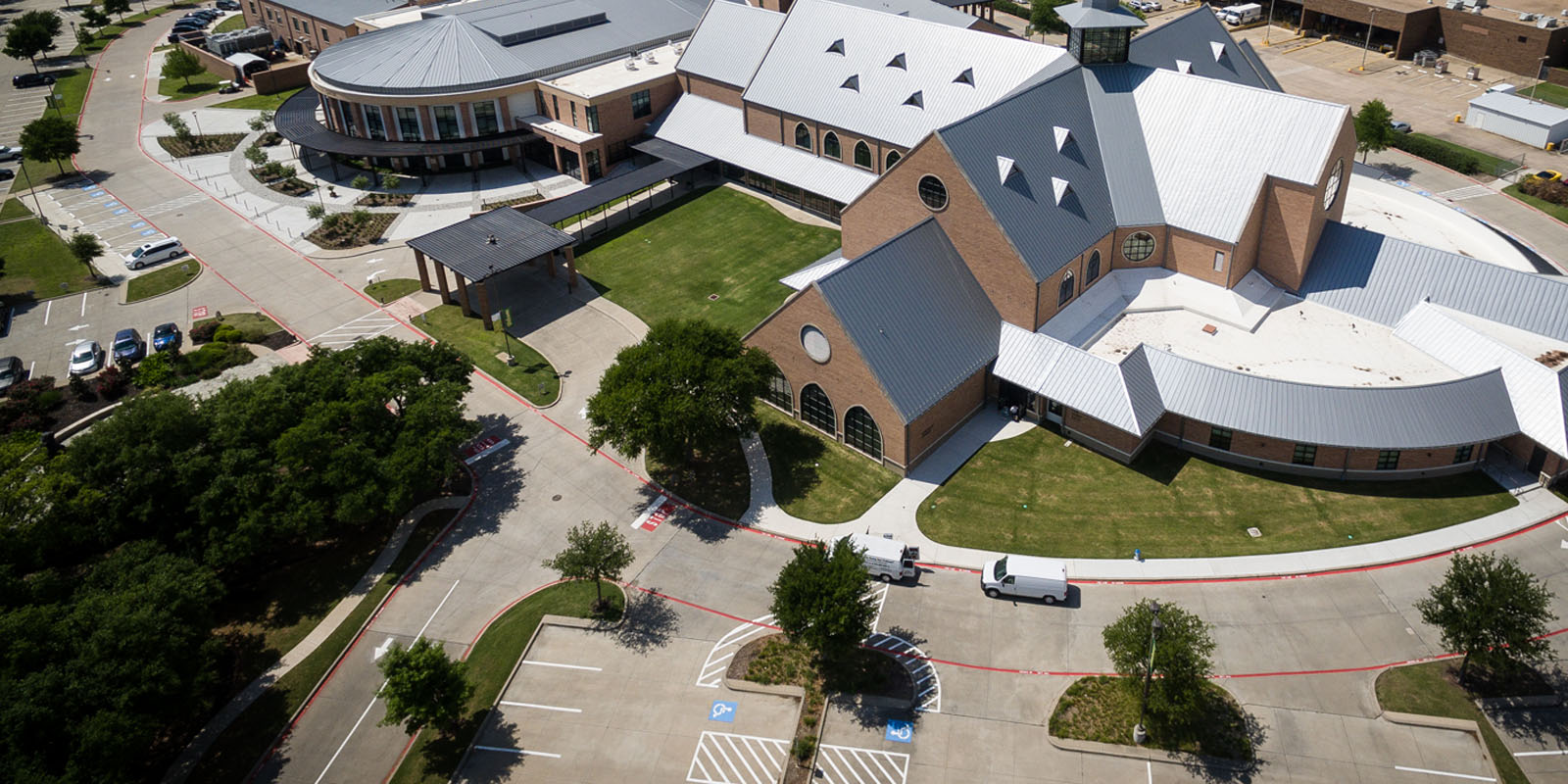 FUMCR has new church management software!
Fellowship One (F1) provides efficient tools for you to manage your involvement with FUMCR.
When?
Our current membership database was migrated the week of August 6, 2019.
An email from Clayton Oliphint (email@fellowshipone.com) was sent mid-morning, August 13,2019, with a link and instructions to log in to your new account.
How will this change affect me?
• Online registrations, payments, and donations will be tied to your new Fellowship One (F1) account. Log in to F1, select appropriate options, and follow the prompts to complete any of these actions.
• Group Life and Learning Community groups will be listed in F1's Group Finder. To join a group, simply submit the form on that group's page. If there is a cost, you will receive an email with a link to pay online.
• Beginning this fall, children and youth will be "checked in" to Sunday school via My Check-In on the FUMCR mobile app or at one of FUMCR's check-in stations.
• Lay leaders in adult Sunday School, Group Life, and Learning Communities will begin taking attendance through F1 this fall.
How do I access my new F1 account?
Follow three simple steps to access your Fellowship One account the first time.
1. Follow the link in the introductory email from email@fellowshipone.com, or visit the sign up page directly.
2. Enter the required information that matches your information in our old system: first name, last name, and email. Enter a password of your choosing and the CAPTCHA characters for security.
3. Look for an email from email@fellowshipone.com. Click on the link in it to confirm your account.
Your profile information has been transferred from FUMCR's old system to our new system. Your profile includes your personal information, phone number(s), email address(s), and household address. Note that each email address may be associated with only one individual adult.
After logging in, click on Privacy Settings, to view and update according to your preferences. View our Privacy Policy here.
Recurring Online Giving is now available. If you are currently participating in recurring giving, you will be contacted directly via email by Dianne Weideman, Director of Finance, in the next couple of weeks with instructions on moving your giving over to the new system. If you are not currently participating and wish to set it up, simply login and select Your Giving then Schedule Giving.
For subsequent access to your F1 account, simply click the Log In link at the top right corner of every web page or open the FUMCR mobile app and select "Log In to Fellowship One."
What if I still have questions or need help?
Read about Login and Privacy Settings Instructions
Read FAQs
Come to Middlebrooks Hall on the 1st Sunday of the month for Fellowship One training and an opportunity to ask questions.
Contact Shandon Klein at sklein@fumcr.com or 972.996.0152, or for financial issues contact Dianne Weideman at dweideman@fumcr.com or 972.996.0106.
Why are we excited about Fellowship One?
Fellowship One offers you easier, faster, friendlier methods to:
• Keep your personal information up-to-date and secure;
• Manage your registrations, payments, and donations;
• Connect with FUMCR and your groups; and
• Opt in and access the new online church directory.
Fellowship One gives staff a comprehensive system to:
• Be more attuned and responsive to member and guest engagement;
• Guide members and guests to groups and activities for growth and service; and
• Improve efficiency and communication among staff members and with the church at-large.