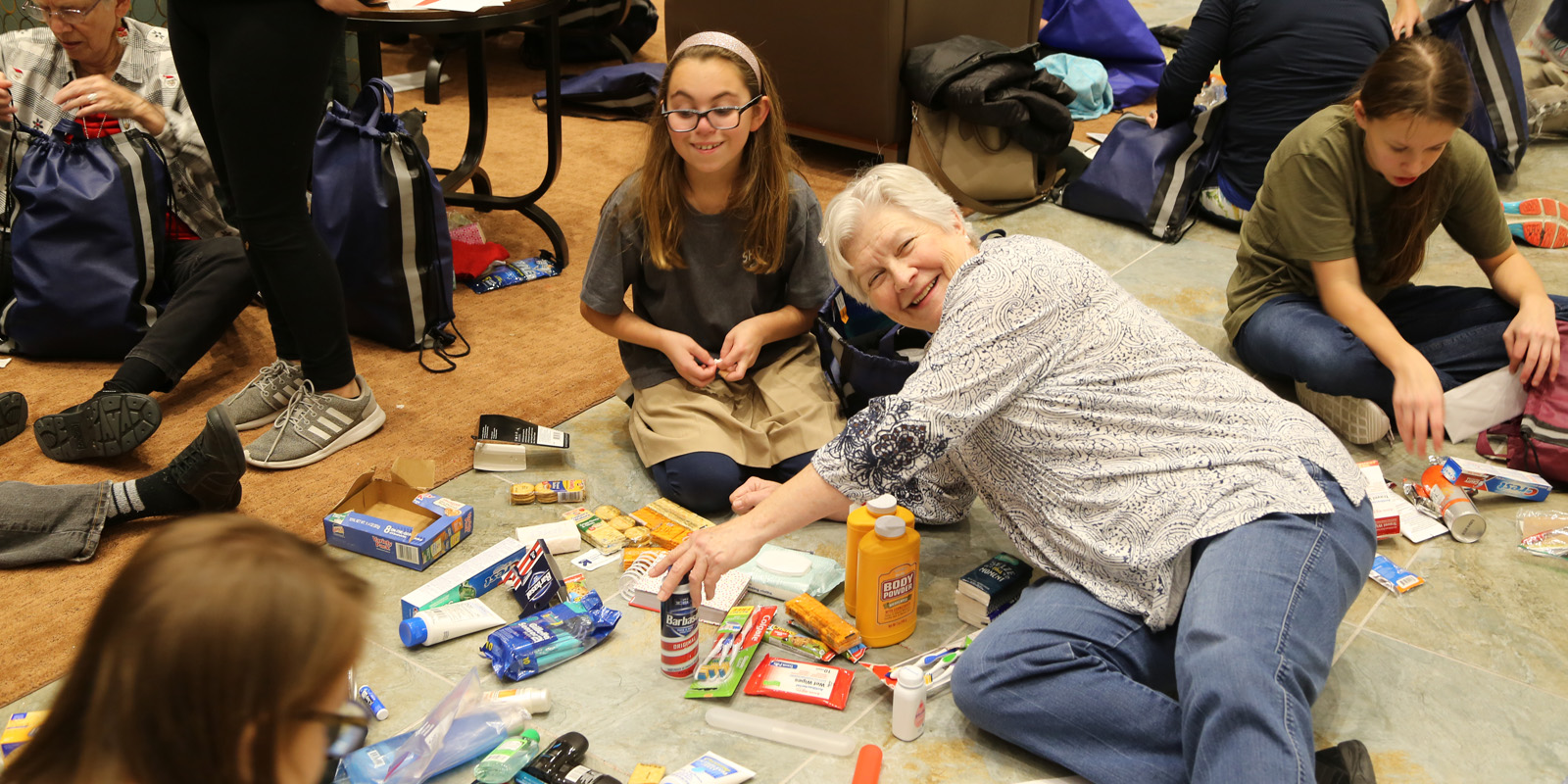 And the king will answer them, "Truly I tell you, just as you did it to one of the least of these who are members of my family, you did it to me." - Matthew 25:40
All Current Needs
We're so that excited you are considering participating in volunteer/mission/outreach opportunities with FUMCR!
The list below includes specific current and upcoming opportunities. We also have many ongoing mission/outreach groups and groups that support FUMCR that you may choose to assist and join.
Does your group/event need volunteers? Submit the form at www.fumcr.com/addneed.
Found 1 result.
Children's Worship Bag Preparation
WN89LFP0FT
Worship bags are available at several Sanctuary entrances and contain colors, stickers, and other various crafts to provide children tools to express what they are learning during the service. Weekly, we need adults to clean out and restock the Sunday Worship Bags for the children who attend worship. When you sign up to prepare bags for a specific Sunday, please remember that you have the entire week prior to this date to come in and prepare the bags. Feel free to sign up for as many weeks as you would like! For a fantastic way to encourage children to be an active member of our Sunday worship congregation, please sign up for the dates you can volunteer via the Signup Genius link.
I'M INTERESTED! READ MORE ABOUT THIS MINISTRY/NEED
Current Volunteer Needs
This is NOT an exhaustive list of the myriad volunteer opportunities through FUMCR. This is a list of actual volunteers needed NOW or VERY SOON. If you can help or have questions, click I'm interested! to send an email to the coordinator. You should be contacted within two business days.
For other volunteering suggestions, visit ONGOING VOLUNTEER OPPORTUNITIES or fill out our VOLUNTEER INTEREST FORM.
Does your group need volunteers? Submit the form at WWW.FUMCR.COM/ADDNEED.