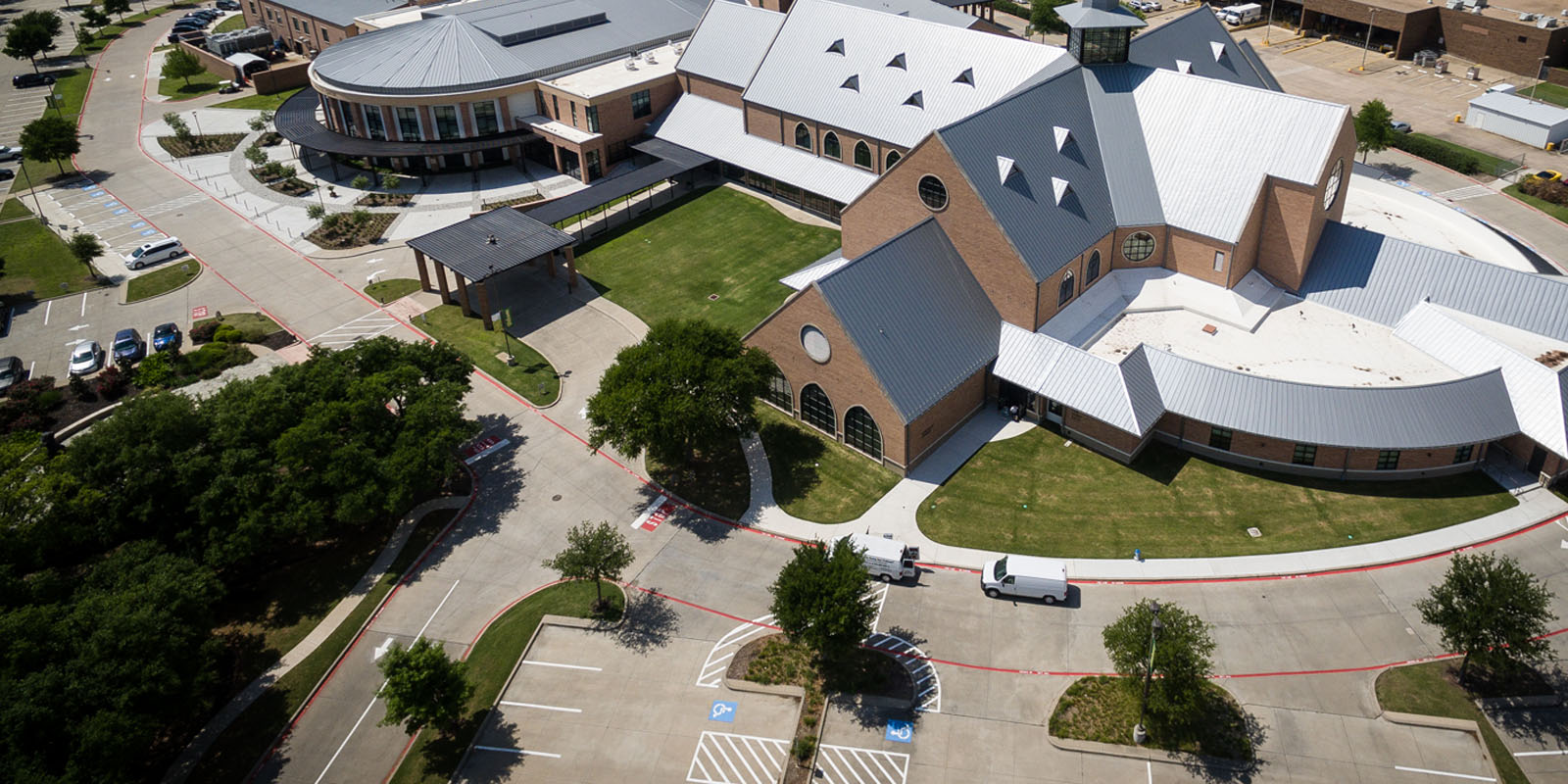 Sowing Seeds and Growing Disciples
7/28/2015 • Garden Ministry • Written by Donna Morrell
The Garden Ministry of FUMCR began in 2008 with a small group of church members with a shared passion for gardening and for being good stewards of God's creation. Our projects include a greenhouse, vegetable gardens and helping to keep the church grounds looking beautiful.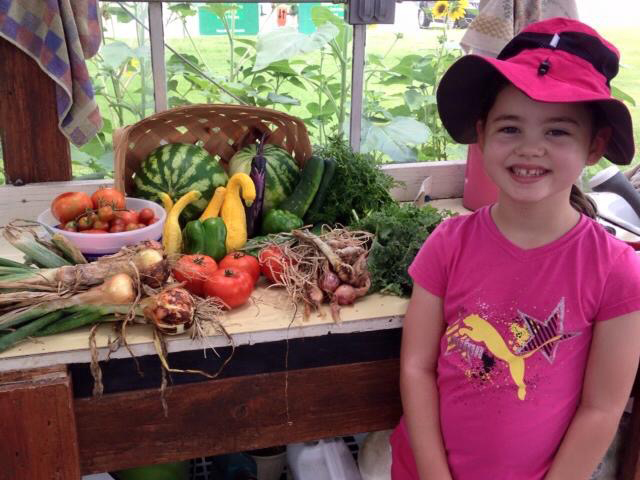 We were blessed with the donation of a greenhouse which was skillfully moved and rebuilt under the guidance of Bodie Pyndus and members of the FUMCR Habitat for Humanity crew. The late Billy Self built our raised beds and is shown building a walkway round the greenhouse in a photo on the following page.
The 5 vegetable gardens, located behind the greenhouse, provide a steady harvest of organic produce to Network of Community Ministries. In 2014, the total was over 1,000 pounds! Much of the produce is grown from seed started in the church greenhouse. The harvest includes tomatoes, lettuce, okra, onions, watermelon, peppers, squash, sweet potatoes and various types of herbs. In 2014 we planted a small orchard of peach, pear and fig trees.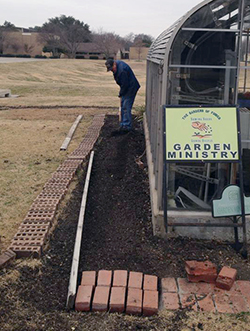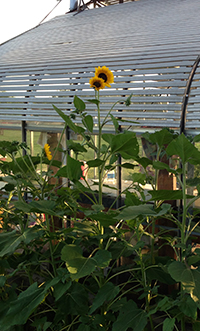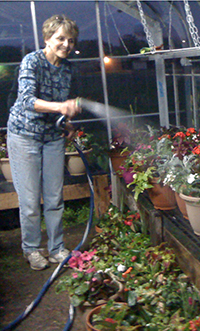 Thanks to all the members of FUMCR that have supported the Garden Ministry through our Spring Plant Sale, Tomato and Herb Sale, Mother's Day Plant Sale and the Fall Plant Sale. Proceeds from these events are used to purchase seeds, soil, compost, fertilizer, drip irrigation for the Sculpture Garden and other gardening supplies.
Gardening creates a opportunity for us to live out our faith in an authentic way. Last year a Daisy troop earned their gardening badge by planting sunflowers around the greenhouse, and exploring and learning in our gardens. We also have visitors from our own pre school, along with their teachers and their magnifying glasses, who come to explore and learn about gardening and help with the harvest for Network.
The Garden Ministry meets at First Center at 7 PM on the first and third Tuesdays of each month. New members are always welcome. No green thumb required, but optimism is important!
Contact Karen Bowman, Garden Ministry President, for more information. .