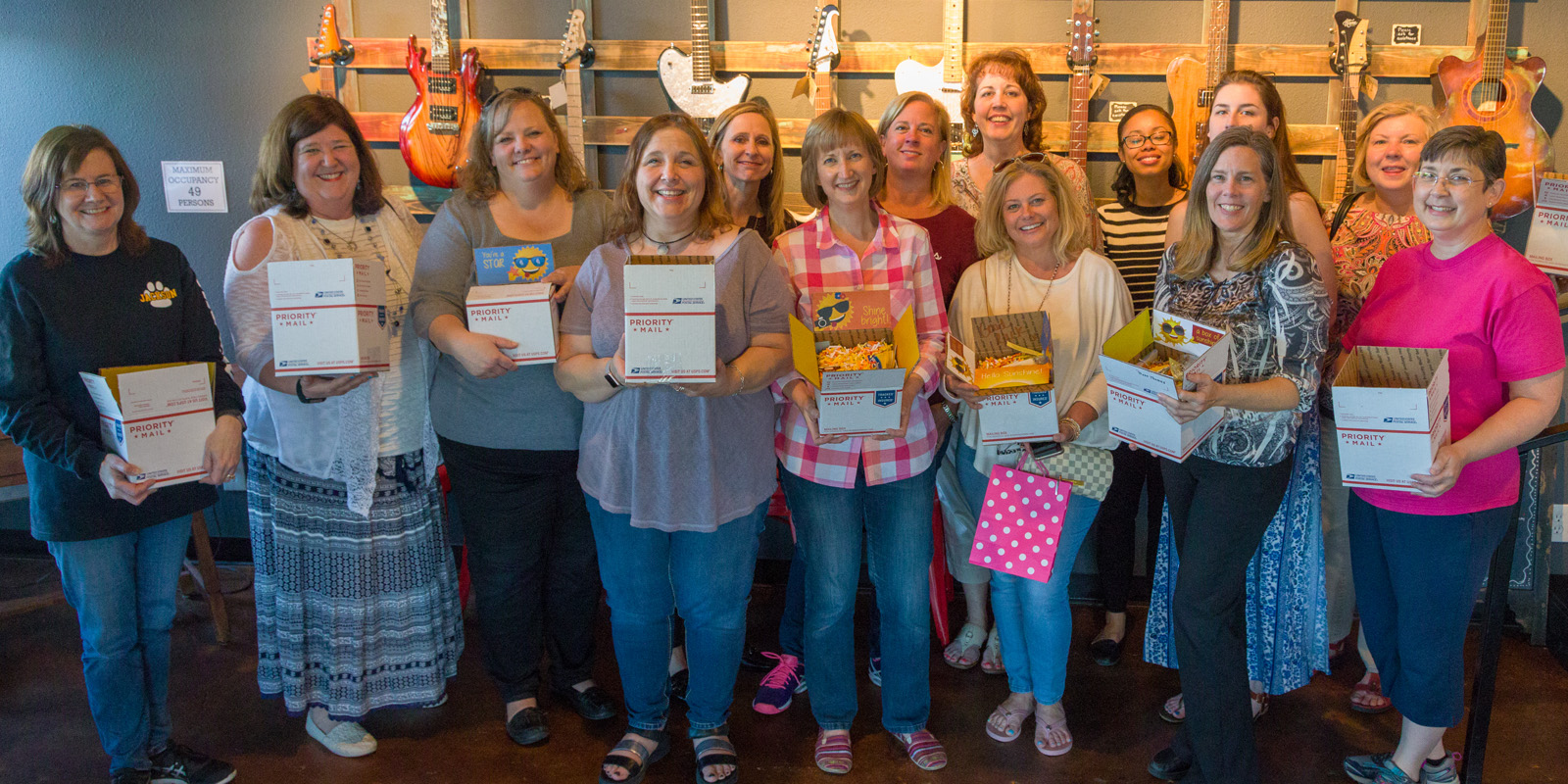 Women's Ministry
Picture: College Moms Care Package Party
Confirmation to College Moms
This is an opportunity for Christian moms of 6th graders through college students to connect, support, and encourage one another as they raise teenagers. In addition to fellowship, the group supports the local non-profit, Take Charge. Period., by collecting and donating feminine hygiene products for under-served women and girls.
2019 Spring Semester Dates
Click on the date to RSVP online.
Feb 21 • Mar 18 • Apr 29 • May 20 • June 17 • July 23
6-8 pm at Guitars and Growlers
College Moms
Moms with children in college get together once a semester to contribute items and assemble care packages for FUMCR's college students.
Please join COLLEGE MOMS in Fellowship One.
The 2019 Spring Care Package Party was Feb 4. Check back in September for the Fall Party date and details.