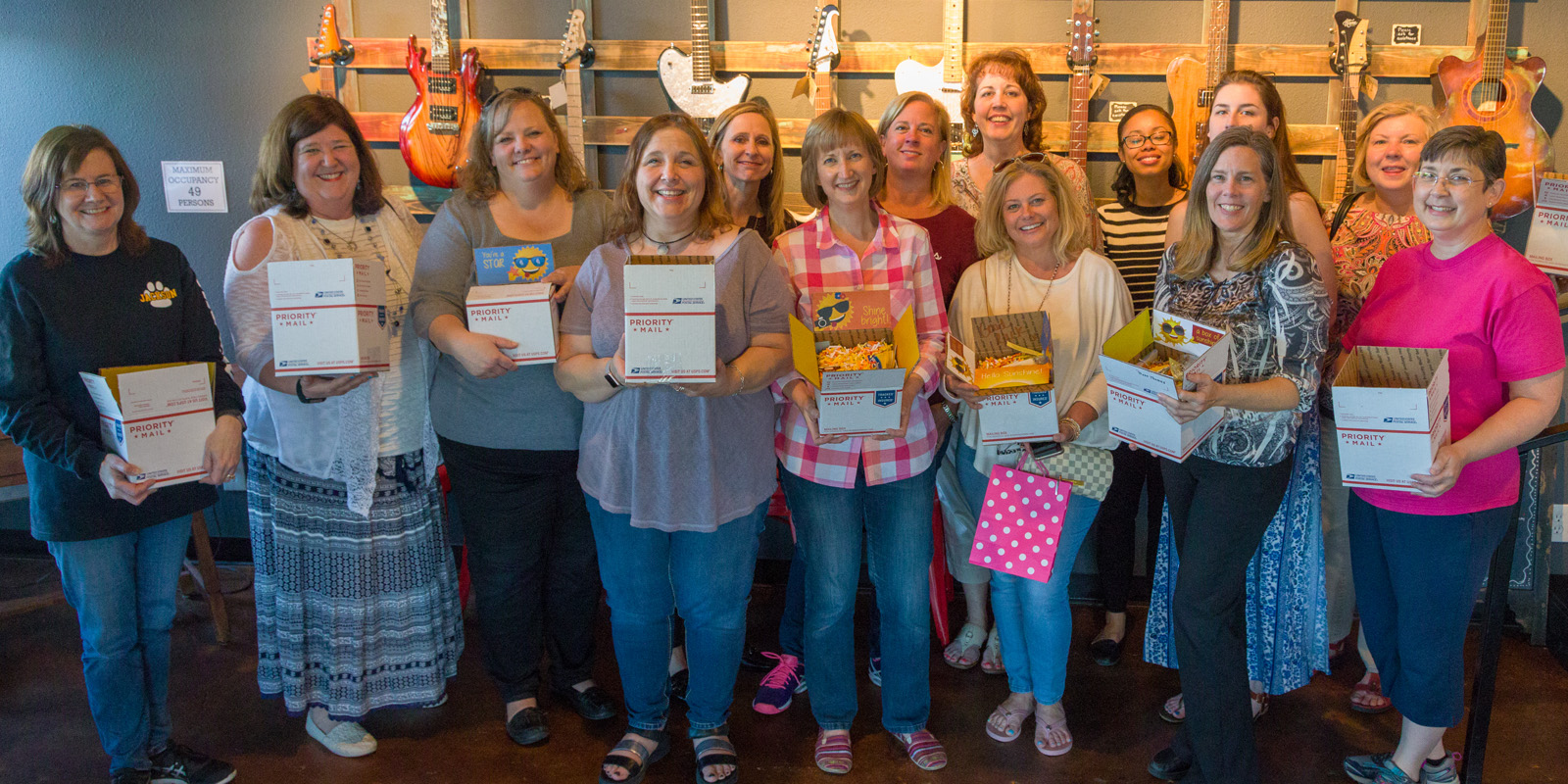 Women's Ministry
Picture: College Moms Care Package Party
"Never let the fire go out ... When you hope, be joyful. When you suffer, be patient. When you pray, be faithful. Share with God's people who are in need. Welcome others into your homes." - Romans 12:11-13 (NIrV 1998)
MOMSnext
Your need for community doesn't end when your kids are in school!
We invite you to gather with Christian moms, just like you, from our neighborhoods and community. We share a meal, inspiring speakers and discussions, prayers and time supporting and learning from one another.
Two groups: DAYTIME (listed below) and EVENING.
Wednesdays, twice monthly, 11:30 am - 1 pm, Coleman Family Hall
2018-19 Dates: Sept 12 &, 26, Oct 10 & 24, Nov 14 & 28, Dec 12, Jan 9 & 23, Feb 13 & 27, Mar 6 & 27, Apr 10 & 24, May 8
Cost: $80 for the year (+$30 for childcare, if needed)
Questions? Contact , 214.929.3087

The theme for 2018-2019 challenges moms to live expectantly, surrender daringly, and breathe freely!
Sisters, this is a year we will tend the fire in our hearts.
We will stop inhaling the fumes of our mistakes.
When our homes feel cold, we'll light a fire.
When a friend has lost her spark, we'll fan her flame.
When the world seems dark, we will be an ember of hope.
May this be the year you FIND YOUR FIRE.
More About MOPS and MOMSnext
MOPS International believes Better Moms Make a Better World. This is true during the preschool years and beyond. As mothers enter the school years, new challenges and issues arise, but the need for community and hope remains. MOMSnext is a ministry to mothers of school-age kids.
MOMSnext groups are open, accepting places for all mothers of school-age kids to come, just as they are to experience authentic community, personal growth, practical help and spiritual hope. MOMSnext will encourage, equip and develop moms in the next phase of life.