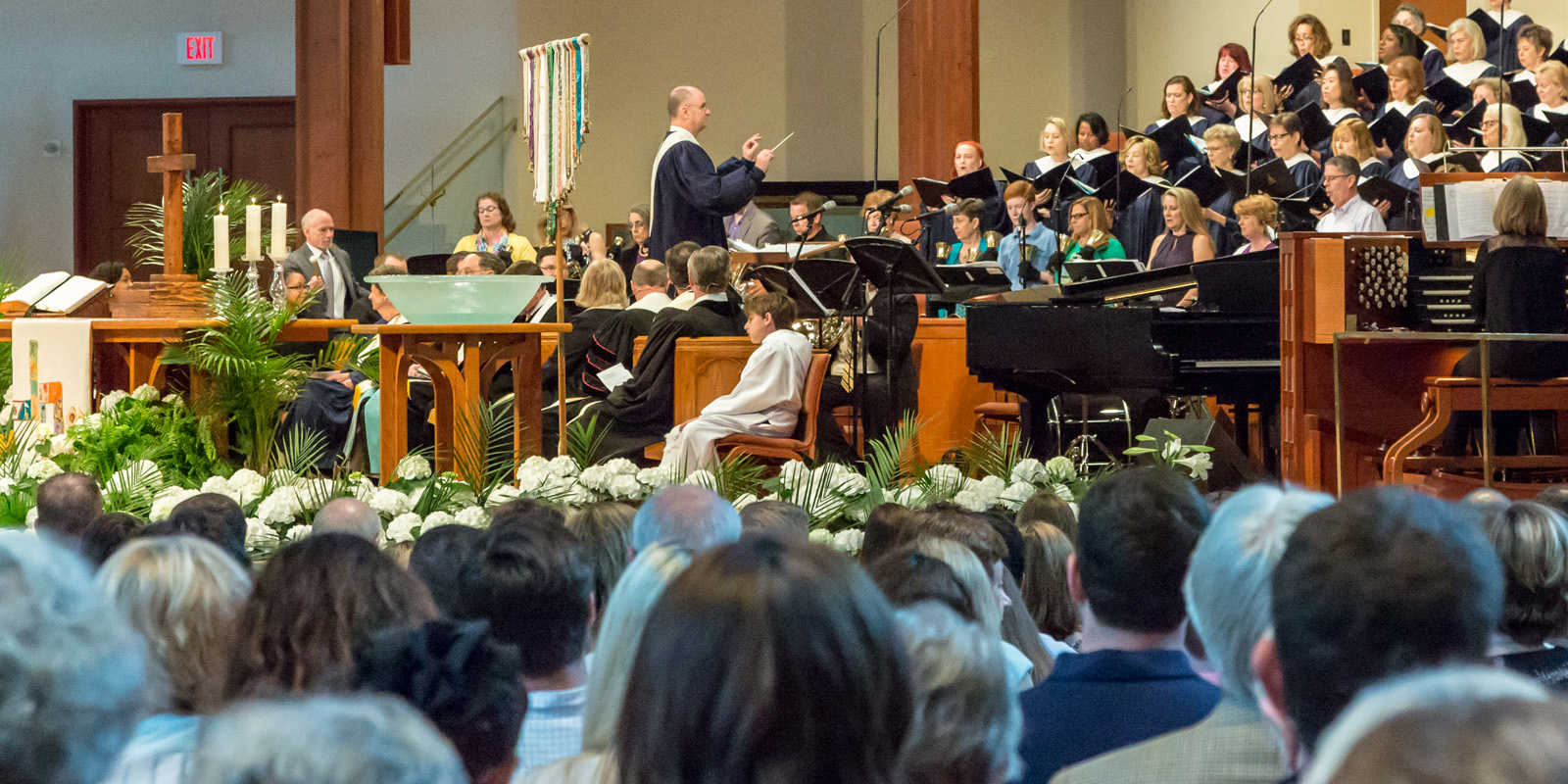 Worship
Pictured: Pre-COVID-19 Traditional Worship
For from God and through God and for God are all things. To God be the glory forever! Amen. - Romans 11:36
Daybreak
Sundays through October 25, 2020*, 8 am, West Parking Lot
Join us for a 30-minute service of word and song. Worshipers are welcome to stay in their cars and tune to 800 AM or bring lawn chairs. Face coverings are required outside of vehicles. Donations for Network will be accepted. Communion will be served on the first Sunday of each month. Elements will be in individual, pre-packaged containers.
Check In Give Online Request Prayer
*Beginning in November, please join us indoors or online for traditional or modern worship.