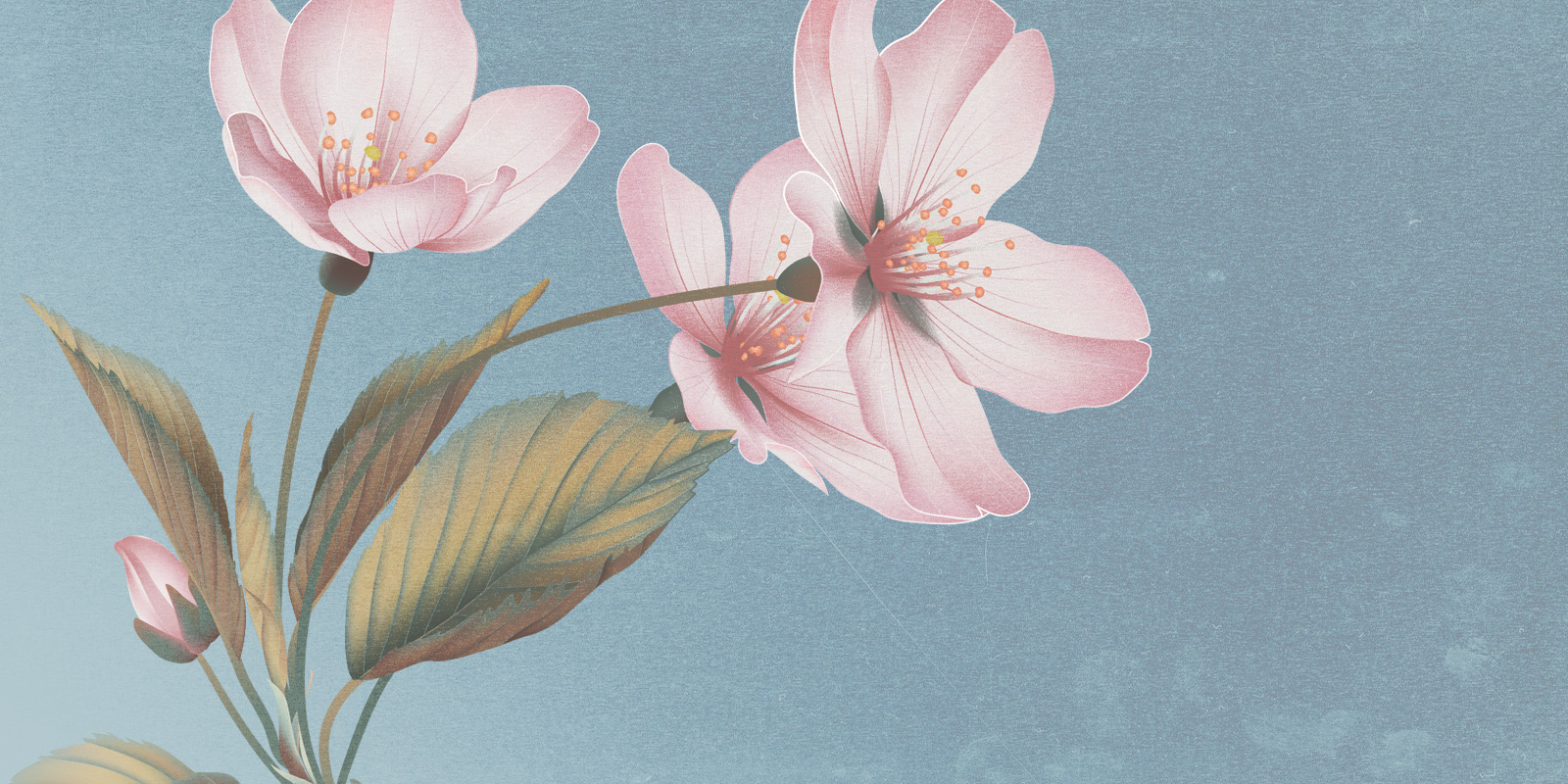 Advent & Christmas 2018: Do You Hear What I Hear?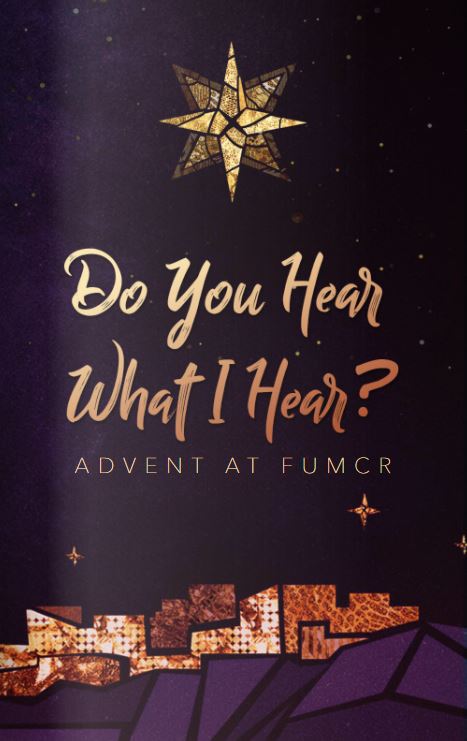 In addition to our regular Sunday worship services (8:45, 9:45 & 11 am traditional; 11 am modern) FUMCR offers special ways to see, hear, and know that Jesus' birth will bring us goodness and light. All are welcome, and we invite you to participate and bring a friend!
Click on the Advent booklet image to read about our Advent and Christmas opportunities.
Jump to: TOTEBAGS ADVENT OFFERING CHRISTMAS MARKET SHARES
Dec 2 • 1st Sunday in Advent
Stop by Coleman Family Hall to enjoy seasonal music by Charles Bridges on piano between services, and write holiday cards for US service men and women all morning.
Fri, Dec 7
Gloria! Christmas Concert • 7 pm • Sanctuary
Join us for this wonderful Christmas celebration with many of your favorite songs of the season featuring the Chancel Choir and Journey Youth Choir with professional orchestra.

Tickets: $12 (6:30 entry) and $15 (6:00 entry) ONLINE beginning Nov 1
Pre-Concert Dinner • 5-6:30 pm • Coleman Family Hall
Make an already wonderful evening better (and easier) by letting the Men of Faith prepare your delicious three course dinner!

The talented Men of Faith chefs, Jerry Zimmerman and Scott Furr, will prepare mixed greens salad, a main course of roast beef, mashed potatoes, and garden vegetables, followed by coffee and dessert.
Tickets: $15 per person ONLINE
Proceeds benefit the Bob Moxham Men of Faith Scholarship Fund and other missions of FUMCR.
Dec 9 • 2nd Sunday in Advent
Stop by Coleman Family Hall to enjoy seasonal music by Bells of bronze youth handbell choir between services, and write holiday cards for homebound members all morning.
Light of the World Children's Christmas Musical • 2 pm, Worship & Arts Center
Join our children's choir as they share the story of Jesus' birth through the singing of original songs and familiar carols from all around the world.
Dec 16 • 3rd Sunday in Advent
Enjoy seasonal music by The Journey Jazz Combo between services, and write holiday cards for Kairos Prison Ministry all morning in Coleman Family Hall.
Service of Hope • 5 pm • Sanctuary
A service for individuals and families that have experienced loss, through death, divorce, separation or unemployment, as well as those dealing with addiction. Reception follows.
Dec 23 • 4th Sunday in Advent
Stop by Coleman Family Hall between services to enjoy seasonal music played on oboe and bassoon by Beth Beathard and Debbie Maxwell.
Mon, Dec 24 • Christmas Eve
1 pm & 5 pm • Modern Worship with Candlelight • Meditation: Rev. Julie Richter
5 pm Live stream fumcrlive.com
4 pm* • Pageant & Candlelight
6 pm* • Traditional Worship with Candlelight • Meditation: Dr. Clayton Oliphint
Live stream fumcrlive.com
8 pm & 10 pm • Traditional Worship with Candlelight & Communion • Meditation: Dr. Clayton Oliphint
*Child care available: 3 years old & younger at 1, 4, 5, 6, & 8 pm
Continuous shuttle service from Custer Rd parking begins at 3:30 pm.
Dec 30
9:45 am • Traditional Worship | 10:45 am • Communion | 11 am • Modern Worship
Blessing of the Toys - Children are invited to bring one toy for a special blessing at children's time.
Child care available: 3 years & younger. No children's, youth or adult Sunday school.
Totebags
Available December 2 and 9 at sanctuary doors.
Return to Coleman Family Hall on Sunday, December 16, filled with the items listed on the included sheet for MALE or FEMALE. (Please follow the list exactly. Do not include anything extra as it will be removed.)
Bags will be prepped on Monday night, Dec 17 and delivered to area shelters for the homeless on Tuesday, Dec 18.
Bags are prepared each Advent season as a part of our ministry to homeless persons in Dallas. Bags are then delivered to the Austin Street Shelter, Union Gospel Mission, Dallas Transitional Center, and Body & Soul.
Advent Offering
Each year, during Advent, we collect a special offering to support agencies in our community and around the world. This year's Advent offering will be given to these groups that are changing lives with their programs and services. GIVE NOW.
Go Camp
These teams partner with United Methodist churches to create meaningful church camp experiences within underserved communities who may not otherwise have the opportunity to participate in Christian camping. Go Camp inspires campers while providing youth the opportunity to develop as leaders.
Zimbabwe Orphans
With many young children left without parents, the Zimbabwe Ministry at FUMCR serves as a stream of support in assuring these boys and girls receive a strong education. Uniforms, tuition, and supplies are just a few of the much needed items as these students prepare for the future.
Network
Since 1985, Network of Community Ministries has provided assistance with the goal of helping individuals achieve long-term independence. Supported by groups across Richardson, the team at Network cares for and empowers our neighbors as they seek an improved quality of life.
Christmas Market Shares
Shares supporting the 12 non-profit programs featured at International Christmas Market this year are available online at FUMCR.COM/SHARES and Sundays; Dec 2, 9, and 16; in Coleman Family Hall.