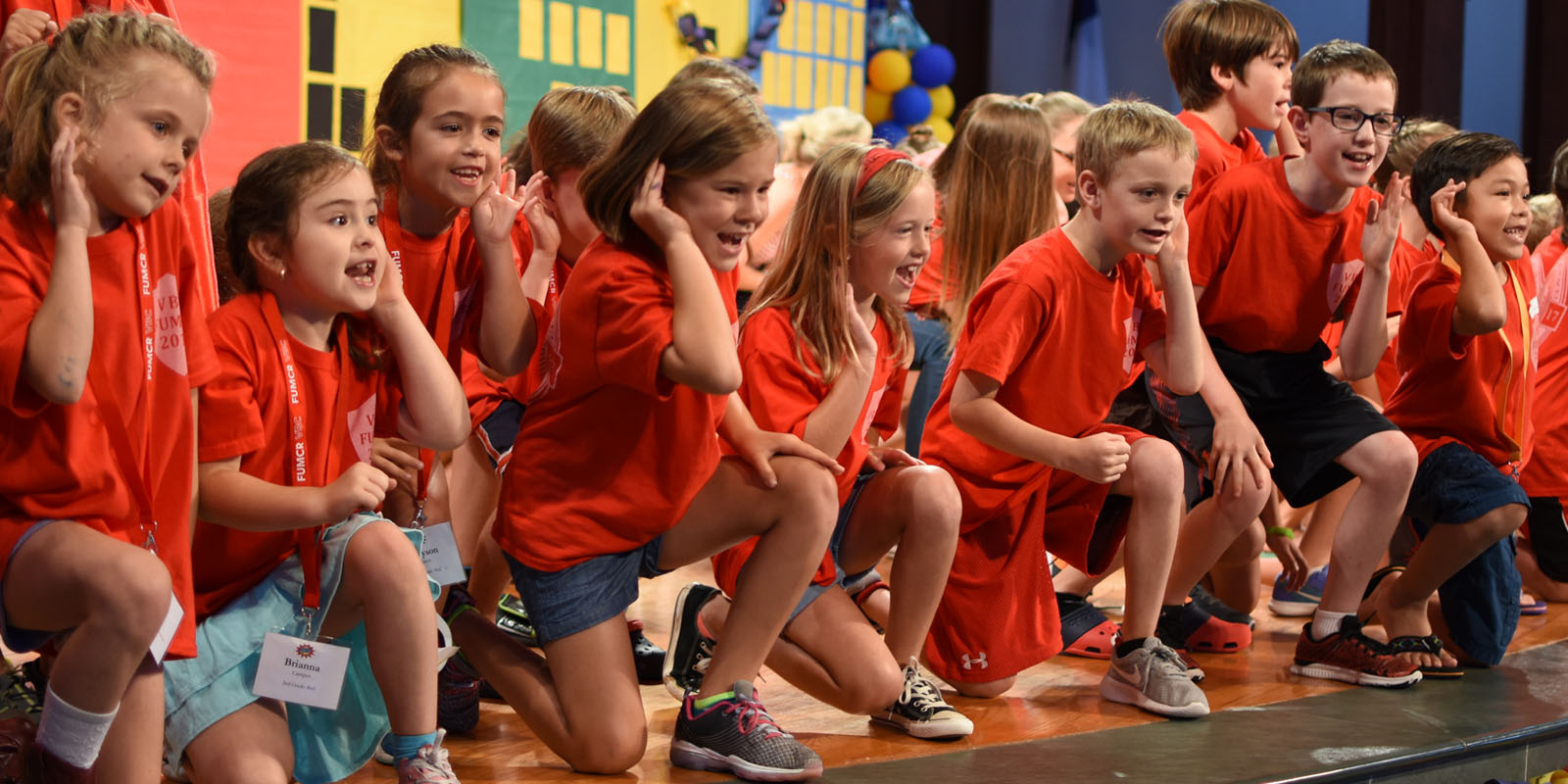 Sunday Mornings for Children
Children of all ages are welcome in our worship services.
Activity bags are available at the doors to the sanctuary. Children's Time is part of each service and invites children down front for a special message from our Director of Children's Ministry.
Nursery and Sunday school are offered during each worship hour.
School Year Room Assignments Summer Room Assignments Campus Map
Nursery (Birth - 2 years)
A professionally staffed nursery is available for infants and toddlers from 8:30 - 12 noon each Sunday. Pagers are available upon request.
Sunday School (3 years - 6th grade)
Classes are offered at each worship hour:
8:45 3 years - 5 years/kindergarten
9:45 3 years - 6th grade
11:00 3 years - 1st grade
2nd - 5th graders learn and experience Bible stories and lessons in new and exciting ways.
• One bible story taught for a full month for deeper understanding
• Hands on activities in art, cooking, drama, games, movie connection, storytelling and science
• Volunteers sign up to teach one lesson for a full month to a different grade level each week
• Children and teachers experiencing God together
Our method opens the door for multiple generations within families, as well as other kind-hearted volunteers, to build relationships and share faith with our kids. There is a place for everyone to get involved!
To get more information or to volunteer, contact Cheryl Bishop at .
6th Grade School Year
Our Confirmation program runs from September through May and culminates in a special service of joining.
Sunday Morning Special Needs Ministry
At FUMCR we want to share God's love with everyone, reaching each child in a way they can learn best. All children are welcome here. If your child has a special need, please contact Director of Children's Ministries, Cheryl Bishop at 972.996.0120. We would like to accommodate your child in the best way possible.
• Our Sunday School Buddy Program offers a volunteer assigned to help your child while in Sunday school or in a separate classroom.
• A specific special needs Sunday school classroom for children who need a different environment than traditional Sunday school is available. Please contact Cheryl Bishop, 972.996.0121, in advance in order to ensure that a teacher will be present.