All God's children are welcome here!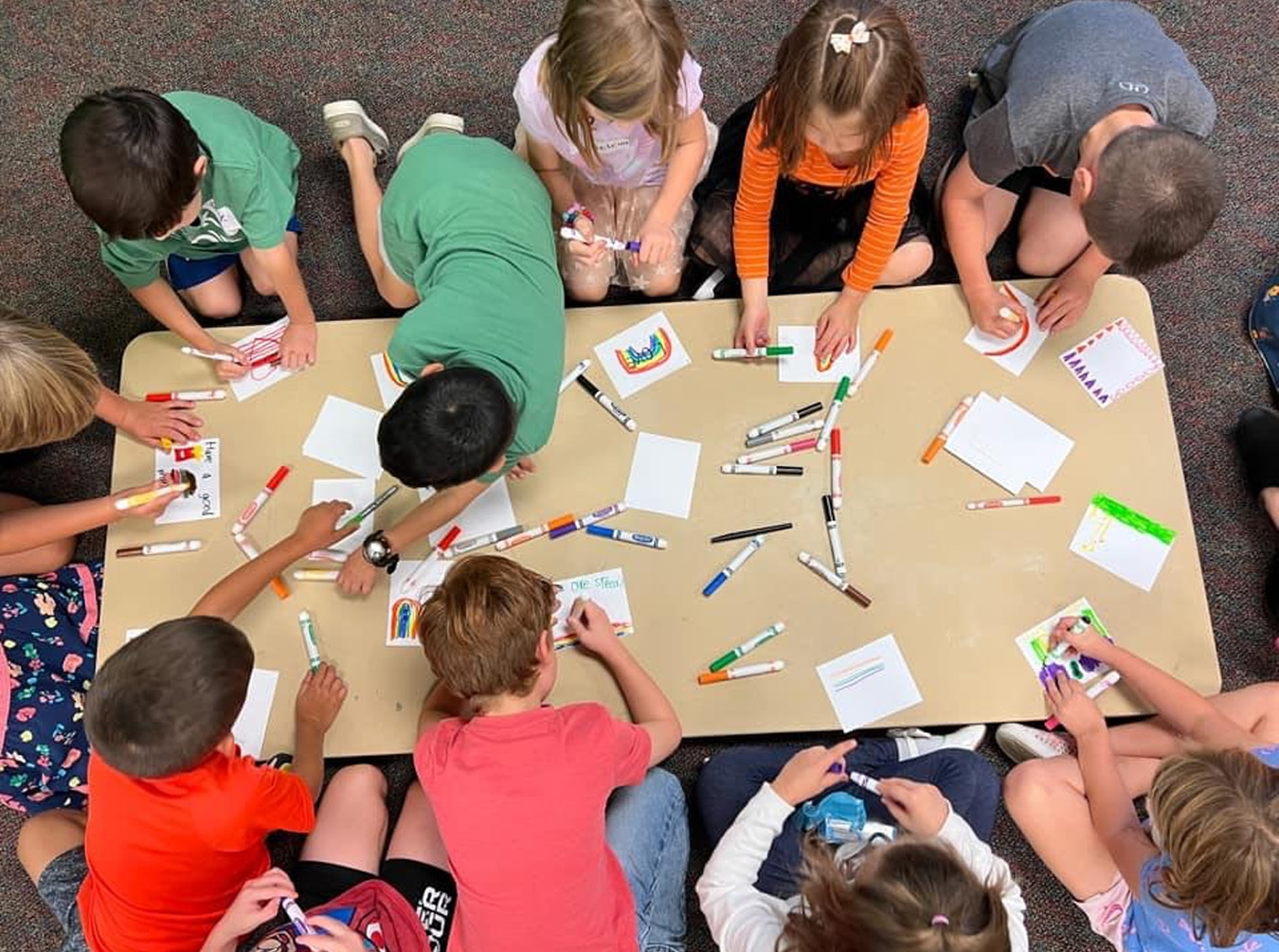 Sunday Mornings
Nursery
8:30am-12:15pm
6 weeks - 2 years
Infants and toddlers receive loving care from our paid staff in our secure nursery suite.
Sunday School Downstairs
9:45am • 3 years - 1st grade
11am • 3 years - Kinder
Children build relationships with peers and nurturing adults, learn scriptural and life application lessons, and experience prayer together.
Sunday School Upstairs
9:45am • 2nd - 6th grades
Sunday school guides children as they grow in faith.
Breakaway offers lessons and themes just for 5th & 6th grade 'tweens.
Worship
Traditional - 8:45, 9:45 & 11am
Modern - 11am
Children of all ages are welcome in our worship services. Children's Time before the sermon invites children to the front to hear a special message that they can apply in their lives.
Sunday Afternoons
3-4 pm

4-year-olds through 6th graders are invited to sing in age-level choirs each week, September - April.
Choirs sing in worship services periodically and perform children's musicals at Christmas and end of year.

Beginning 2-3 pm • Intermediate 4-5 pm

2nd - 6th graders are invited to learn and hone their skills each week, September - April.
Choirs ring in worship services periodically and for children's musicals.

4-5:30 pm

God Squad offers K - 6th graders opportunities for fun, games, and missions to love and serve our neighbors and community monthly during the school year.

4-5:30 pm

Breakaway allows 'tweens to enjoy fun, fellowship, and supper together once a month during the school year.
Weekday Kids at First
Dedicated to providing early childhood care and education in a Christian environment that focuses on developing the whole child
Weekday Kids at First believes that children will grow into who they are created to be with a strong, developmentally appropriate foundation. The environment and curriculum provide support for each child's spiritual, emotional, physical, cognitive, and social development. All children in the program will develop an awareness of God's love and acceptance through discovery and learning.
Ages: 6-29 months
Tue/Thur • Wed/Fri • Tue–Fri

Ages: 2½-4 years
Tue/Thur • Mon/Wed/Fri • Mon-Fri


Developmental Kindergarten

Age: 5 years
Mon-Fri
Children are grouped according to age as of September 1 of that school year. Classes meet from 9am-2pm and follow the Richardson ISD calendar.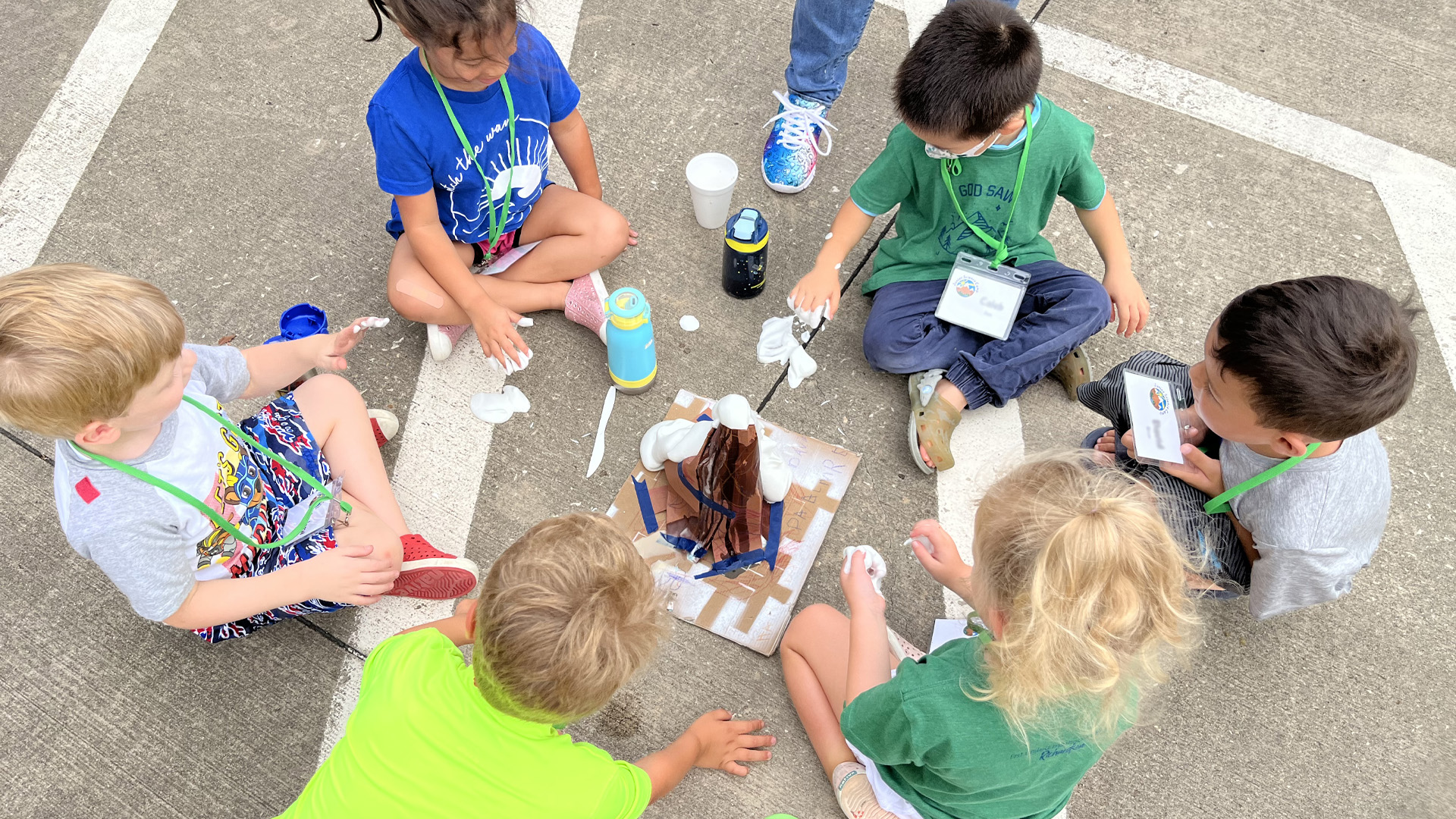 Summer
FUMCR Half-Day Camps
Vacation Bible Camp, Sports, Art, Science, and Music
For preschoolers through elementary-age
Bridgeport 5-Day Camp
A Fun, Impactful, and Life-Changing Week
For children who have completed 3rd-5th grades