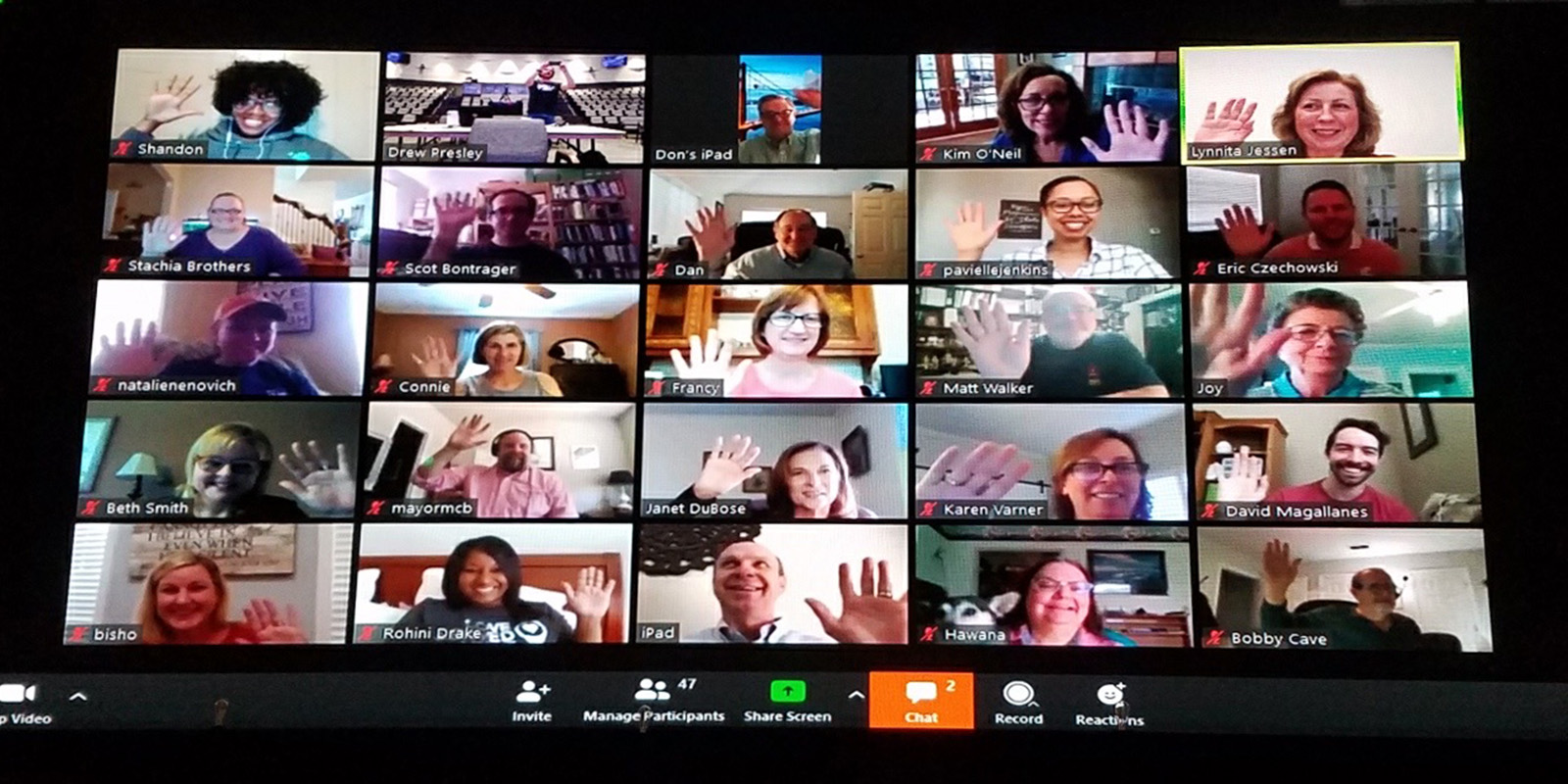 Connect With Us
FUMCR is offering ways to worship and connect virtually plus opportunities to safely serve our community.
Hear from us directly by subscribing to our emails at fumcr.com/subscribe.
Worship Online
SUNDAYS at 9:45 am (traditional) and 11 am (modern)
fumcr.com/live or facebook.com/FUMCRichardson or youtube.com/fumcr
ON DEMAND
youtube.com/fumcr
AUDIO ONLY
Call 972.219.6058. Sunday's traditional service is available all week.
---
Keep Learning
ADULTS
• For those looking for lesson resources, check out Amplify Media (FUMCR access code: BXMVNL) and ShareChurch.com.
• Join FUMCR Recipe Share Facebook Group
CHILDREN
• Join the Facebook group, FUMCR Children's Ministry
• For children in choir, join Kim O'Neil in the Facebook group, FUMCR Children's Choir.
YOUTH
• We're continuing much of our programming and adding some new opportunities to connect, all online via Zoom. You can find the details HERE. Summer small group info is HERE.
---
We Care
​ • Strength for Today: Focusing on Mental Wellness During a Pandemic - a continuing series - visit fumcr.com/strength for information
• Pray for the cares of our congregation privately anytime and with others on Tuesdays, 12-12:30 pm at zoom.us/j/504819061
• Submit a prayer request at fumcr.com/pray.
• Tell us about a hospitalization at fumcr.com/hospitalreport.
• Contact our Caring Ministry staff at .
• Stephen Ministers are available to listen confidentiality and impartially as you navigate a difficult situation. Learn more at fumcr.com/StephenMinistry. Email or leave a brief message at 972.235.8385 to get started.
• If the status of your job has been affected, the Employment Transition Ministry and Career Jump-Start networking groups are available to help. Contact Bob Sage by email at sagerl@swbell.net or by text to 972.345.7608 to connect with one or both groups. fumcr.com/career
---
Please reach out to Rohini Drake, Engagement Coordinator, at rdrake@fumcr.com if you can offer help or if you are in need of help in the coming weeks.
---
Keep Serving
FACE MASKS & HEAD BANDS
• Methodist Richardson Medical Center is accepting donations of homemade face masks and headbands with large buttons for hooking masks with ear loops. Learn More
NETWORK OF COMMUNITY MINISTRIES
• Take donations to 741 S Sherman St, Richardson 75081 during NEW business hours, Mon – Wed 8 am - 3:45 pm, Thur 12 - 7:45 pm, Sat 9 am - Noon. FUMCR volunteers are at Network to receive donations on Tuesdays, 1-3 pm. Items needed most are listed at thenetwork.org.
• Sign up to volunteer at thenetwork.org/get-involved
• Make a monetary donation at thenetwork.org/donate-today or through FUMCR's online giving.
---
Give
---
Share your experiences
Whether it's watching online, serving others, or connecting in new ways, your experiences may inspire others, and we want to know about them!
• Upload your photos to fumcr.com/ShowUs.
• Share your story with Rohini Drake online at fumcr.com/mystory or via email to rdrake@fumcr.com.
---
Resuming In-person Gatherings
We will open our building for in-person worship services and small groups when it is safe to do so as determined by our bishop and our leadership team.
The building being closed has not stopped ministry from happening. On the contrary, staff and lay leaders are dreaming and implementing innovative ministries of caring, learning, and serving. If you would like assistance getting plugged in somewhere, please reach out Rohini Drake, Engagement Coordinator, at rdrake@fumcr.com or 972.996.0157.
Our logistics team is working on details surrounding reopening safely while maintaining our FUMCR spirit of warm welcomes and friendly smiles.
---
Follow Us on Facebook