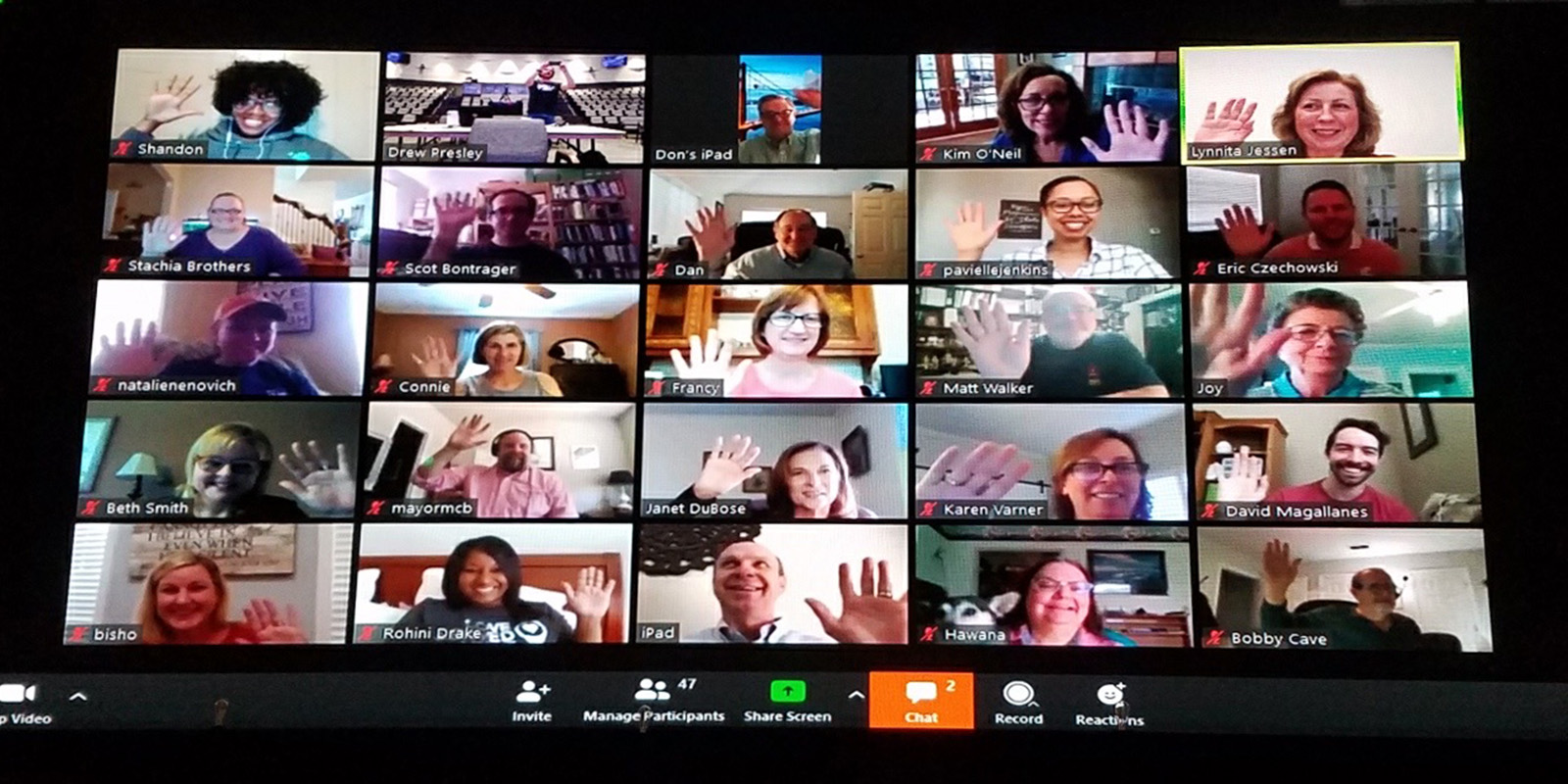 Connect With Us
FUMCR is offering ways to worship and connect virtually plus opportunities to safely serve our community.
Hear from us directly by subscribing to our emails at fumcr.com/subscribe.
Worship Online
SUNDAYS at 9:45 am and 11 am
fumcr.com/live or facebook.com/FUMCRichardson (9:45 only) or youtube.com/fumcr
ON DEMAND
youtube.com/fumcr
AUDIO ONLY
Call 972.219.6058. Sunday's traditional service is available all week.
LET US KNOW YOU'RE WATCHING
Text to Connect 972.694.9917
fumcr.com/CheckIn
---
Keep Learning
ADULTS
• Learning Communities and Small Groups
• For those looking for lesson resources, check out Amplify Media (FUMCR access code: BXMVNL) and ShareChurch.com.
• Open Door 8:30 am Sunday morning class open to all
• Join FUMCR Recipe Share Facebook Group
CHILDREN
• Join the Facebook group, FUMCR Children's Ministry
• For children in choir, join Kim O'Neil in the Facebook group, FUMCR Children's Choir.
YOUTH
• Visit fumcr.com/youth for our current schedule.
We Care
• Submit a prayer request and link to current prayer requests at fumcr.com/pray.
• Tell us about a hospitalization at fumcr.com/hospitalreport.
• Contact our Caring Ministry staff at .
• Stephen Ministers are available to listen confidentiality and impartially as you navigate a difficult situation. Learn more at fumcr.com/StephenMinistry. Email or leave a brief message at 972.235.8385 to get started.
• If the status of your job has been affected, the Employment Transition Ministry and Career Jump-Start networking groups are available to help. Contact Bob Sage by email at sagerl@swbell.net or by text to 972.345.7608 to connect with one or both groups. fumcr.com/career
---
Please reach out to Rohini Drake, Engagement Coordinator, at rdrake@fumcr.com if you can offer help or if you are in need of help in the coming weeks.
---
Keep Serving
FACE MASKS & HEAD BANDS
• Methodist Richardson Medical Center is accepting donations of homemade face masks and headbands with large buttons for hooking masks with ear loops. Learn More
NETWORK OF COMMUNITY MINISTRIES
• Take donations to 741 S Sherman St, Richardson 75081 during NEW business hours, Mon – Wed 8 am - 3:45 pm, Thur 12 - 7:45 pm, Sat 9 am - Noon. FUMCR volunteers are at Network to receive donations on Tuesdays, 1-3 pm. Items needed most are listed at thenetwork.org.
• Sign up to volunteer at thenetwork.org/get-involved
• Make a monetary donation at thenetwork.org/donate-today or through FUMCR's online giving.
---
Give
---
Share your experiences
Whether it's watching online, serving others, or connecting in new ways, your experiences may inspire others, and we want to know about them!
• Upload your photos to fumcr.com/ShowUs.
• Share your story with Rohini Drake online at fumcr.com/mystory or via email to rdrake@fumcr.com.
---
Follow Us on Facebook